The Shine Journal - The Light Left Behind




J

ourneys

through grief and beyond...






Mystical Myfanwy
by
R.S. Pyne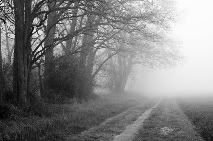 Dafydd Williams knew he was in for a difficult evening as soon as he walked through the door. Tension hit him with the force of a difficult tackle in a Sunday afternoon rugby match. His wife met him with a warning. "Your mother is dying again."
His mother found omens everywhere. A knock on the door after midnight was a sign of approaching death. The bell always tolled for her, not telling the time but counting down the closing hours of a long eventful life. Chapel Welsh and proud of it, his mother combined faith with a superstitious streak that would be considered extreme in the Middle Ages.
She was a fervent believer in the Tolaeth – the knocking that preceded a death, sometimes accompanied by the scrape of coffins and phantom pallbearers. She told anyone silly enough to listen about the time she saw a phantom funeral vanish into the herbaceous borders of a neighbor's garden. When the woman died three days later in a freak accident involving electric hedge clippers, stepladders, a cat and a dead blackbird, Mystic Myfanwy went to the funeral and nodded to herself throughout the service knowing she had been right all along.
He wrestled for days with his conscience and it lost to one fall and a submission. Why wait? If she was sure she was going to die, why not give her a reason? By the end of the month, number 12 s experienced a daily death omen. A torch on a fishing line made Corpse Candles dance in the garden. Doors opened and then slammed hut throughout Pobol y Cwm or Coronation Street. It
gave the impression that a bi-lingual, soap opera hating spirit was in residence when in reality Dafydd bribed a friend. By June, the Tolaeth made a regular contribution. He knocked or paid someone to do it while he watched his mother age before his eyes.
Sometimes, she sat for hours, too frightened to go to bed in case Death came for her while she slept. He knew what Mary thought about Plan "A" but he wanted the best for his wife. In their five years of marriage, they had never been further than Colwyn Bay.
There was nothing wrong with Colwyn Bay but the Sea Breeze Boarding House was one of the less attractive levels of Hell. It was a dreadful place ruled by dragon-like Mrs. Esme "Attila" Pugh. She had a black patch over one eye and a parrot in the front parlor that swore in English, Welsh and Spanish. Occasional words of conversational Afrikaans added to the confusion. All that will change, he told himself until he believed it. This will be our year of holidays, Caribbean cruises, champagne and smoked salmon breakfasts.
By August, Plan A gave way to Plan B, which involved phasing out all pseudo-supernatural activities to knock her into submission.
In the next room, his mother switched off her light as a barrage of knocks reached a crescendo. Her heart hammered at precisely the rate the doctor warned her about. She forced herself to remain calm and the steady ebb and flow of her breath became everything. It was something she had trained herself to do over the years, largely due to weekly Golden Oldies Tai-Chi sessions in the park. There were scraping sounds in the garden, boots shuffled in gravel and corpse candles danced outside her window like fireflies. She concentrated on the conspiratorial voices of a man and a woman whispering.
"Stop it, Dafydd. Scaring your own mother like this." In the darkness, the old woman smiled. At first, she had suspected that they were in it together, trying to drive her away, send her mad, into a home or better still – give her another heart attack. She silently seethed. Mary redeemed herself still further. "I'm going to tell the truth," she said raising her voice until he told her to be quiet.
"We need the money. All I'm doing is speeding things up. She asked for it with all her talk about omens."
His mother reached for the hip flask and drank deeply, raising a wordless toast. Questing fingers of moonlight stroked her face, smoothing out the lines of the passing years to make her beautiful again. She switched the bedside lamp on again and opened the magazine at the classified section.
Months passed with the knocking ignored and unmentioned. She gave the impression that she heard nothing, owing her deafness to industrial strength earplugs. The end game was about to be played and only one of the players would leave the table.
Dafydd always drove as if the Devil was after him. A wet road, a deer with a death wish and the Tollaeth claimed another victim. Mrs. Myfanwy Williams bought a hat for the occasion, a hand-made one from a London milliner.
The old woman in her best black mourning put an arm round her daughter-in-law and felt little need to mention the nightly adjustments she had made to the brakes. The correspondence course in car maintenance had been useful after all.
R. S. PYNE lives in rural West Wales and is currently writing the second in a series of fantasy novels based on Welsh mythology. Another non fiction project is preparing a large family archive for publication. This will detail service in the Fleet Air Arm from 1939 to 1946 and draw on over a thousand original photographs and written memoirs.
Published work has appeared (or is currently in press) in
Scribble, Apollo's Lyre, New Cauldron, Delivered, Dark Distortions,Twisted Tongue, Albedo One, Orphan Leaf Review, Countryside Tales, Coin News, Pen Cambria, Country Smallholder, Smallholder, Country Quest, Picture Postcard Monthly, SALT, Stitches - Journal of Medical Humour, 55Fiction, Flashshots, Crimson Highway, Midnight Horror & World War II Magazine. Previous work on SHINE! can be found here.
MOTIVATION:
"In West and South Wales, there was a widespread belief in Tolaeth - a ghostly knocking that heralded a death. This persisted into the late nineteenth and early twentieth centuries and there are many stories about it.
I live in rural Ceredigion, one of the hot spots for phantom funerals and knocks. Originally, this piece started life as a simple ghost story. It was only on the second draft that it asked: What would happen if someone tried to turn the Tolaeth to their own advantage."