The Shine Journal - The Light Left Behind




J

ourneys

through grief and beyond...






Two Poems by Shellly Wiseberg
Ghostly Child
Ghostly child
peering through
foggy mist
watching from afar
from another dimension
in Another era
from another place
drifting through time
caught in between worlds
towards spirit light
of beacon bright
shining on her
the way to go home.
She lingers on
from dusk until dawn
floating through air
searching for her mother
who was lost at sea
from long ago
entity from eternity
forever lives on
in her daughter's ghostly heart.
Free her from the earthly plane
into the spirit world
where she belongs
in finding peace
rather than remain
in limbo state
away from her mother's
loving embrace.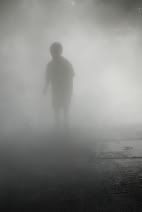 Goddess of Nature
Sea nymph
of oceans deep
mystic in light
hidden in night
honest and pure in thought
messenger from the universe
life lessons of angel wisdom
spreading word with fluttering wing
watching over us
with emotional flow
rippling waves of heart beat
in waters deep
beneath the core of existence.
Fairy tales in myth
of stories told
from another time in fantasy
beyond the shores
of pearl and shell
tests us in time
to learn and listen
from nymph of reason
protecting mankind
with worldly knowledge
of futures told in advance
from the goddess of nature.
SHELLY WISEBERG shares...
SHELLY WISEBERG
is a published author of four books of poetry, written from her own personal viewpoints on a variety of subjects. Her collection of poetry speaks from the heart and soul of one on the path of healing oneself spiritually and looking inward for the answers through listening to one's inner voice; using intuition as your guide.
Shelly lives in Montreal Quebec, Canada with her husband Tom and their two cats.
You may see her other SHINE! work here and here. Her email address is spiritpath22@hotmail.com


MOTIVATION
"I was inspired to write Goddess of Nature from a movie I watched called Lady of the Water. She was sent down to the earth plane as a messenger to mankind and new of predictions and fate of others...

Ghostly Child is about a mother and daughter who are searching for one another and caught in between worlds trying to reconnect one last time... before both going to the light together in each other's embrace."